Posted at 28 May 2019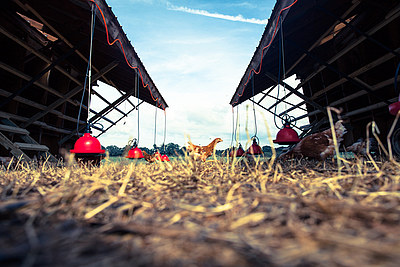 Diana Food North America announced today that the company's newest facility, an ultramodern chicken processing plant located in Georgia, has completed the Georgia Crop Improvement Association Organic Certification Program. The USDA, having received the certification paperwork from the GCIAOCP, has also validated the plant as organic.
According to Yannick Riou, Diana Food President, "With increased consumer demand for organic products, it's vital that the chicken broth, powder and fat products we produce has organic certification. But just as importantly, organic certification is also in sync with the values and culture of our company, since we are dedicated to high standards of animal welfare, sustainable farming and no-antibiotics-ever poultry."
Organic certification had been planned for the Georgia site since it went online in late October 2018 and was achieved on schedule, with organic production set to begin in the second quarter of this year. The certification will apply to products manufactured for both the food and pet food markets.
The Georgia Crop Improvement Association's Organic Certification Program (GCIAOCP) is committed to environmentally sound and economically viable production of food and encourages the preservation of natural resources, the improvement of soil quality and health through organic and sustainable farming practices, and fosters the production of healthy livestock and poultry production.