Posted at 28 May 2019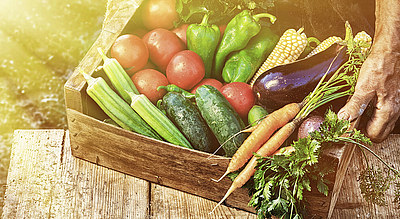 In response to consumer demand for natural, honest food, Diana Food expands its range of clean label ingredients.
This new portfolio of natural solutions, which include flakes, powders, inclusions and culinary preparations, is made possible through advanced agronomy programs, local sourcing near Diana's facility in Silverton, Oregon and the expertise of Diana chefs and applications experts.
Vinifer Dutia, Savory Category Manager North America said, "We acquired the Silverton plant because its range of ingredients was aligned with Diana Food's mission and vision of being a trusted partner for natural ingredients. And, for the last year, we've been focused on taking these already clean label ingredients and going a step further, making them clear label ingredients. We've removed things such as maltodextrin and salt. We can now boast a variety of solutions that deliver authentic taste under a clean, recognizable label."
Looking to the average home kitchen for inspiration, the Silverton facility replicates homestyle processes on an industrial scale while providing a clear advantage by reducing time-consuming cooking steps. For example, Diana Food chefs transform fresh carrots, onions and celery into a ready-to-use mirepoix blend. These value-added culinary preparations are applied to their customer applications such as sauces, ready to eat meals and soups, providing authentic and high-impact flavor.
The new Silverton clean label range includes powder and flakes made from sweet corn, as well as complex culinary preparations like sofrito and Thai chili, which can add depth to savory prepared meals; and starch-based inclusions, which boost the textural and visual qualities of products while bringing subtle flavor.
The facility's location in the heart of the fertile Pacific Northwest has also helped Diana improve these products by sourcing the best and freshest possible materials. 80 percent of all raw ingredients used in the new solutions are grown within 20 miles of Silverton. Ms. Dutia added, "Based on the notion of grown in the US, for the US, our team of expert agronomists works with local farmers in Oregon, as well as in Washington and California, to hone sustainable practices for growing sweet corn and delicious fruits and vegetables." This holistic supply chain means that all products are classified non-GMO; many are also certified organic with full traceability.